Air Serbia marked a significant milestone in its fleet development, by sending off a new wide-body aircraft on its first flight from the Belgrade Nikola Tesla Airport to New York.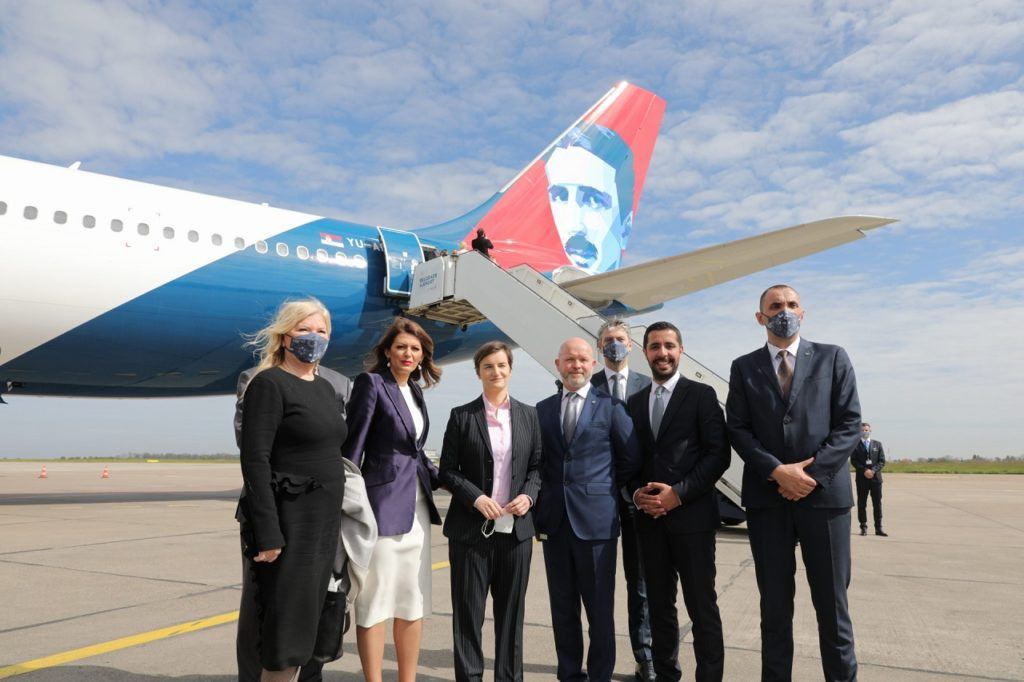 The wide-body passenger jet, which was registered as YU-ARB at the Civil Aviation Directorate of the Republic of Serbia, will be operating flights to New York three times a week – on Mondays, Thursdays and Saturdays and the frequencies will gradually increase towards summer season.
– It is our great honour to showcase the latest addition to the Air Serbia fleet, an Airbus A330. The launch of our direct flight to New York just under 5 years ago, represented an important milestone not only for Serbia, but for the region, being the only direct flight connecting Serbia and the region to the United States of America. To further enhance that connection, our new flagship aircraft will proudly bear the name and the image of the most famous Serbian scientist, Nikola Tesla, whose life and work symbolically connects this region with New York and the United States of America. We look forward to the first and every subsequent flight, and we are convinced that our passengers will enjoy the unmatched experience of travelling over the Atlantic, said Duncan Naysmith, CEO of Air Serbia.
Naysmith added that Air Serbia has proudly carried over 320,000 passengers on the New York route in the past five years, and expressed conviction that the improvement of the product position on this new aircraft will further contribute to the success of the transatlantic flight which, despite the pandemic, has continued to deliver positive results.
– I would like to thank President Vučić and the Serbia Government for their tremendous support for the National carrier, said Naysmith.
Read more news about Air Serbia HERE
Kommentarer