On Sunday, 8 November 2020, Berlin Tegel Airport, TXL for short, closed its doors. All air traffic in the German capital region will now be handled at Berlin Brandenburg Airport Willy Brandt (BER). The final commercial flights departed from TXL already on saturday, 7 November, marking the last day of scheduled operations in the airport's over seventy years of history.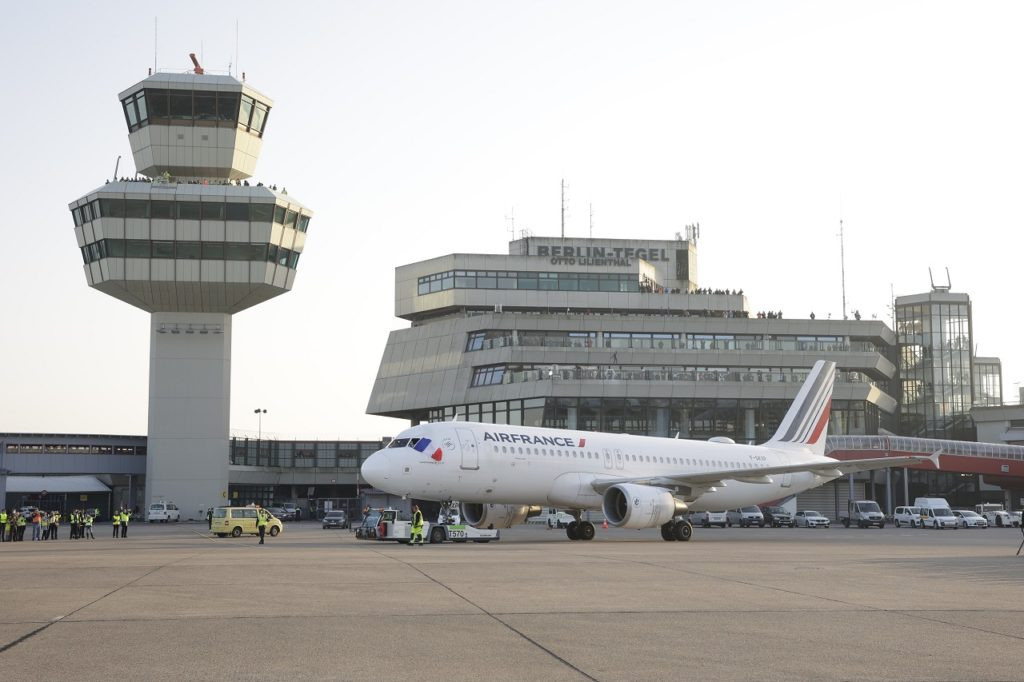 Final arrivals and departures
With the third and last major stage of the relocation of operations to BER, there was atotal of 13 final departures and one final landing at saturday 7 November. This includes airlines such as Lufthansa, Austrian and Swiss as well as Brussels Airlines, British Airways, KLM, Eurowings, Bulgaria Air, Air Baltic, Finnair, LOT and TAP Portugal.
Au revoir: Air France closes the circle in Tegel
On Sunday at 3.00 p.m., Air France flight AF1235 to Paris Charles de Gaulle mark the very last departure from TXL. The flight was seen off by Michael Müller, Governing Mayor of Berlin, Anne-Marie Descôtes, Ambassador of the French Republic to the Federal Republic of Germany, and Engelbert Lütke Daldrup, CEO of Flughafen Berlin Brandenburg GmbH.
This also closed the circle of commercial aviation at Tegel Airport, as Air France was the first airline to start scheduled operations at TXL over sixty years ago, when a Lockheed Super Constellation from Paris landed at the airport on 2 January 1960.
Read more news about BER – Berlin Brandenburg Willy Brandt Airport finner du HERE
Kommentarer